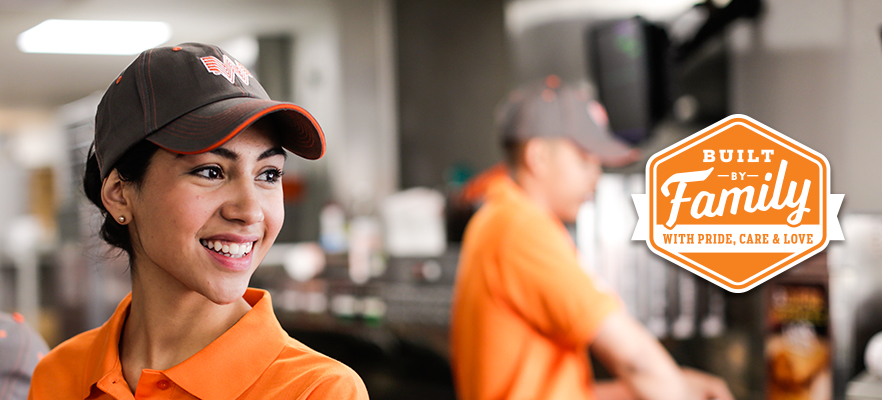 Join the Family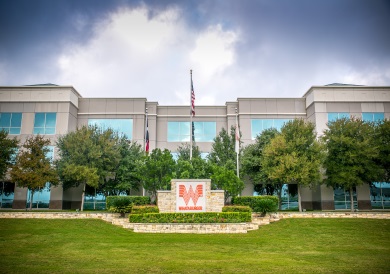 DO WORK THAT MAKES YOU PROUD
People make the difference at Whataburger. We take pride in our work, take care of each other and love serving our customers. Join our family and we'll work hard to instill values and skills that will serve you well no matter where your journey leads.
Whataburger is committed to providing equal employment opportunities to all employees and applicants without regard to race, color, religion, sex, national origin, disability, veteran status, age, genetic information or other condition status protected by law.
Whataburger participates in the federal E-Verify Program. For more information click here or go to www.dhs.gov/E-Verify. E-Verify is a registered trademark of the U.S. Department of Homeland Security.



Guiding Principles
THESE ARE THE THINGS OUR FAMILY MEMBERS TAKE TO HEART:
We do WORK that makes us PROUD. We're grounded in our HISTORY, yet FORWARD-THINKING and INNOVATIVE. We provide a
CREATIVE, SUPPORTIVE and FUN work environment. We're POSITIVE and CONSIDERATE in all THOUGHTS, WORDS and ACTIONS.
We demonstrate and promote TEAMWORK. We SHARE our culture and prosperity with the communities we serve. We're MODEST,
UNASSUMING and STRAIGHTFORWARD. We make decisions out of RESPECT for our business and our people. We seek the BEST way
over the easy way. We know and PARTICIPATE in the business. And we continually IMPROVE ourselves and others.
Restaurant Opportunities

If you have what it takes to wear the Whataburger uniform, we'd love to have you join our team!

Home & Field Opportunities

If you're looking to build a corporate career with a company that still treats everyone like family, join our team.
Benefits
Benefits beyond burgers
Whataburger offers competitive salaries and benefits, great opportunities for career advancement and other resources to enrich our Family Member's lives.
Whataburger franchisees are independently owned and operated, and therefore job benefits and compensation may vary between franchise controlling companies.
All Family Members
Competitive Weekly Pay
Direct Deposit
401(k) Savings Plan
Profit Sharing (based on eligibility)
Employee Assistance Program
Whataburger Family Foundation and Scholarships Program
Quality Meal Program – discounts on the best food in town (based on eligibility)
Wellness Program
Opportunities for Career Development and Growth
Community Volunteer Opportunities
Team Members
Flexible Schedules
Medical Plans – Qualified and Affordable under the ACA Guidelines*
Whatagames (Ask Us About This!)

*Team members who work an average of at least 30 hours per week over a defined measurement period are eligible for these benefits.
Team Leaders and above and members of the Support System
Incentive Program (based on eligibility)
Time Off Benefits
Medical Plans – traditional PPO with low and high deductible health plan options
Dental Plans – basic dental PPO and expanded dental PPO with orthodontia
Vision Plan
Life Insurance – Basic Group Term Life Insurance and Accidental Death & Dismemberment (AD&D) provided by Whataburger with options to buy Supplemental Term Life and Dependent Life Insurance coverage.
Long Term Disability – (Mgr & beyond) provided by Whataburger
Medical Flexible Spending Account (FSA)
Voluntary Programs – UNUM Whole Life Insurance, UNUM Group Critical Illness Insurance
Veterinary Pet Insurance

For more details and/or in the event of a conflict, any pertinent Plan documents will govern.