The Whataburger App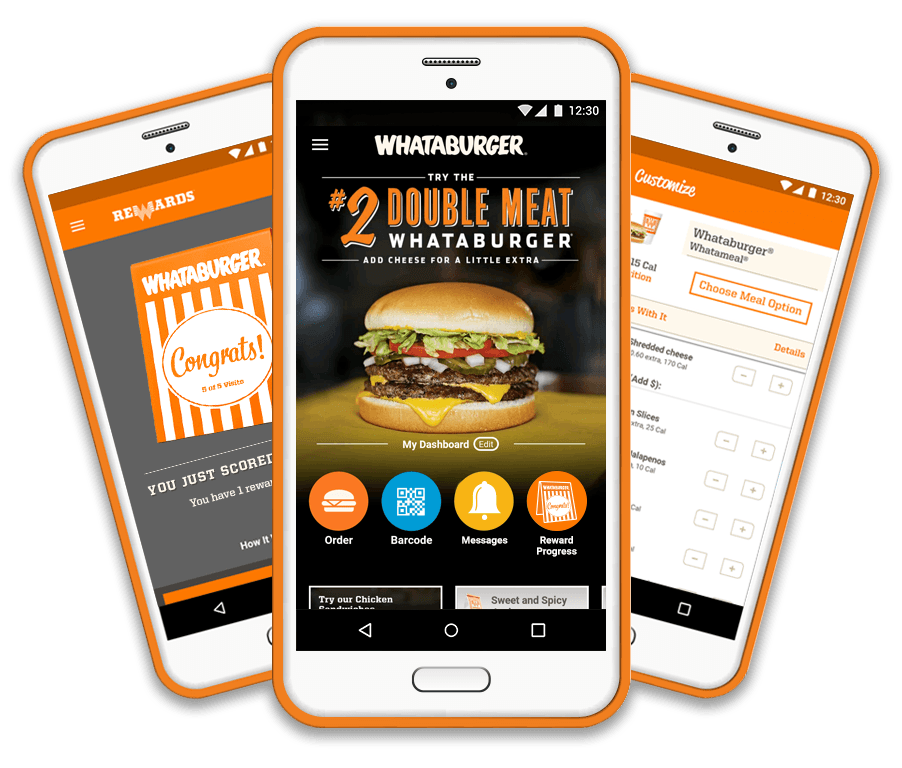 LOOK WHAT WE COOKED UP
With the Whataburger App you can:
Pay with your phone. It's fast, easy and delicious.
Earn rewards. Visit five times and get free food.
Explore the menu. Just be careful not to drool.
Find the closest Whataburger.
FAQs
When will I be able to order through the app?
Mobile ordering coming soon.
Is my information kept private?
Absolutely. We appreciate and value your privacy and would never sell your personal information. Please see our Privacy Policy for more detail
How can I transfer my account info if I get a new phone?
After you download the app on your new phone, simply log in using your existing credentials and all your account information will automatically be transferred and accessible.
Show More...